Which companies use OKR?
Popular companies like Google, LinkedIn, Amazon use OKR as part of their strategic planning process.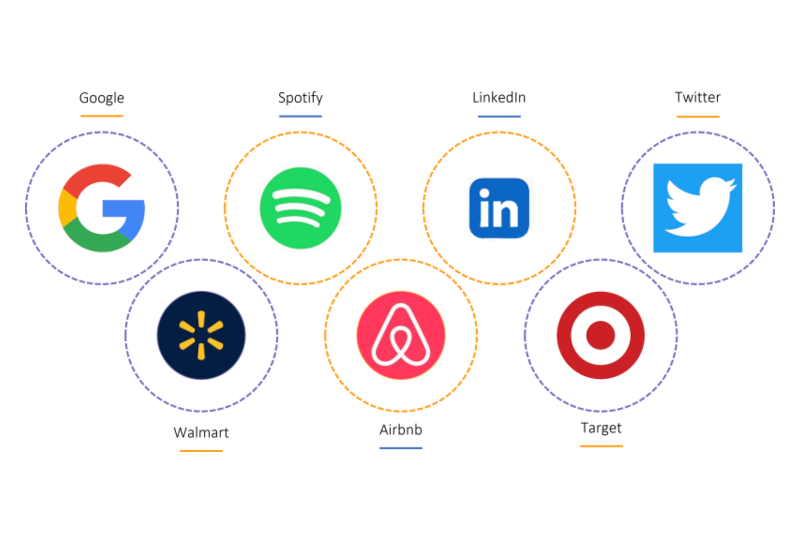 Now the question may arise - Are OKRs only used by Digital Companies, and do you need to be a big company to use OKRS?
No and No.
Let's answer the second question first. OKRs were introduced to Google by John Doerr in 1999. The company was less than a year old then. It had about 40 employees. So OKRs were adopted and extensively used by Google since it was a start-up up till now, where they have more than 100,000 employees. This shows that OKRs are size agnostic and can be used by companies of any size as a strategic planning framework.
Well, what about industry? OKRs are industry agnostic as well. Though most of the big companies that use OKRs are Digital Companies, there are companies such as Walmart, Target, Airbnb that use OKR to have a focused, aligned, and accountable workforce. Even professional services company like Deloitte and Accenture are using OKRs.
To conclude, OKRs are useful for organizations of any size and vertical. It can be used for a single project or an entire organization. However, it does require commitment. Commitment to educate all employees on how OKRs are to be used. Commitment to remain patient even if OKRs fail in the first few cycles. Commitment to continually retrospect and improve the OKR setting process.